These books are for those who want to understand the world we live in.
Book Title:  ISLAM – What it is. How it works.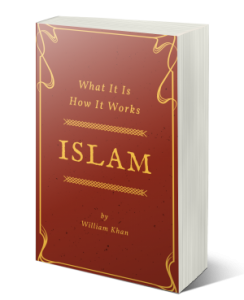 This book provides an eye opening introduction to Islam. This book explains what Islam is and how it really works. The eBook is written in a style that is easy for all to understand.  Get to know Islam and what it is… there's quite an interesting story to be told.
Read a short sample of the book: Click Here.  Note: The embedded links in the book work in the full version, but not in the sample read.
NOTE: The ebook is delivered as a pdf file. Be sure to download the book to your PC after purchase. Here is the free Adobe Reader if you don't already have it on your PC.
Book Price

:  $4.95
You need to understand what Islam is and represents. Islam is a complete way of life and a complete law for mankind on Earth. That is Islam. It is a very powerful political ideology and cultural doctrine. A Muslim is a follower of Islam.